Migraine headaches can severely impact your daily life and disrupt your usual activities. If you experience these headaches regularly, you're likely familiar with the excruciating pain they can bring, not only in your head but also in your limbs, often rendering you unable to function.
In addition to traditional treatments like pills and injections, massage therapy offers an alternative method for alleviating migraine symptoms. Among these, neck massages have shown significant efficacy in reducing headaches. While seeking a professional massage therapist can be beneficial, it can also be costly and time-intensive.
Fortunately, there are neck massagers designed for home use or while you're on the go, which might provide some relief from the pain associated with migraines.
The best at-home neck massager for migraines is the Homedics Shiatsu Pillow Massager. It will promote better blood circulation, decrease the intense pain, and help reduce the frequency and duration of migraines when used regularly.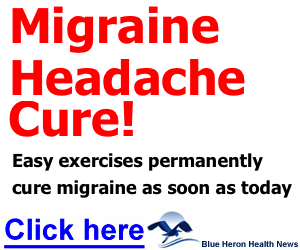 What Causes Migraines?
The exact cause of migraines is still a bit of a mystery. They can last for days or as short as a few hours. The triggers can be different for everybody, but common precursors are bad sleep, home or office stress, unhealthy food consumption, neck injuries, poor posture or leaning forward too much, and overexertion during exercise. Other common triggers include the following:
foods containing aspartame or monosodium glutamate (diet soda)
wine and alcohol
medications, such as birth control pills or vasodilators
sensory stimuli, such as bright lights, loud sounds, or unusual smells
stress
This isn't meant to be an all-inclusive list of what causes migraines, but if you experience a migraine following any of these, you'll know to be cautious of these in the future.
These days, if you've gone from working at the office to working from home, you'll notice more kinks and strains. Hopefully, your office has some ergonomic chairs and desks, but I doubt your home does.
So now that you're working on your couch, bed, kitchen table, or whatever quiet place you can find, your normal posture has most likely changed. These small changes can cause or contribute to headaches and migraines, particularly if you're hunched over or getting eye strain from a different screen, that is either too close or too far away.
To help you find the best neck massager for migraines, we reviewed the top 6 at-home neck massagers available on the market.
Best At-Home Neck Massager
Homedics (Budget-Friendly)
1) Shiatsu Back Shoulder & Neck Massager – for its ability to soothe achy muscles and relieve tension at home or in the car or while commuting, makes this neck massager one of my recommended choices. What I really like is the handholds in the straps. It not only gives you a place to put your hands, but it also lets you control the amount of pressure. For the price, this is one of the best neck massagers for migraines.
Features
• The massager comes with a heat setting that might be switched on or off according to your preference. Heat treatment is one of the best ways to relieve tensions in the muscles, causing headaches to reduce.
• Vibration massage invigorates and melts away tension
• Integrated controls let you choose combinations of Shiatsu, vibration, and heat. It feels as if a human hand is massaging your neck.
Benefits
• Chronic sufferers of migraines and other kinds of headaches could benefit from this product as it works on alleviating the tension in and around the neck and the shoulders. You could even use it at the back of your head to directly reduce symptoms.
• It works effectively not only on the neck and the shoulders but also on the thighs and the arms.
• The portability ensures you could get a neck massage anywhere, even while traveling in a car if a headache begins to bother you on the road.
Homedics (Editor's Choice)
2) HoMedics Cordless Massage Pillow – this one will have you ditching your costly personal masseuse to the side. Affordable and effective is why this one makes my list as one of the best neck massagers for migraines.
Features
• It is a pillow-shaped, ergonomically-designed neck massager that could fit easily behind your neck for comfort while working on the tight muscles, with or without heat.
• The massager functions with 4 deep-tissue Shiatsu-based nodes that keep alternating every minute to give you the feel of a real massage therapist.
• The heating goes up to 112 degrees Fahrenheit without harming your skin. The high heat is considered beneficial in reducing migraine headaches by improving blood circulation in the neck.
Benefits
• With migraine attacks, you often get pains on one side of the head. Hence, tilting your neck and placing it on the massager exactly where it hurts could be relaxing. The pillow contour of this product helps you do that with ease.
• You could easily adjust the massager to heal other areas of your body, such as the lower back, the thighs, the arms, the legs, and the feet.
• Whether you are at home, in the office, dining at a friend's, or in the car, you could carry this around and reduce the tension on the back of your neck and support your head whenever you have an attack episode.
Atombud (Most Popular)
3) Atombud Neck Massager – sometimes you can just feel a knot in the back of your neck, and it's surely causing issues from headaches to all-around discomfort. This Atombud can be perfect for those knots.
Features
• This U-shaped massager has 3 nodes that provide deep-tissue massage by applying pressure on specific acupressure points to relieve the tension from the neck and the back of your head.
• Its optional heating element reduces stress and improves blood circulation, which could be key in alleviating migraine headaches, tension headaches, and fatigue.
• It comes with 15 intensity and heat settings to control the intensity of the massage based on how severe your migraine attack is at that moment.
Benefits
• This massager keeps the soreness out of the neck and relieves the tension around it as the effect radiates up into the head and down into the arms. It is great for those who constantly deal with migraine pain.
• The kneading balls of the massager sit perfectly on the points that feel tight or sore, thus reducing the intensity of pain in a matter of minutes.
• The automatic mode: simulating a human massage using electronic pulses make it an excellent choice.
Zyllion
4) Zyllion Shiatsu Back and Neck Massager – another Shiatsu that gets the job done. Current users suggest placing a towel between your body and the massager until you get used to it. Whether you need a light massage or more of a deep tissue massage this neck massager with heat might be the best choice for you. The 90-day no questions asked return policy that even pays for your return shipping (should you not like it) makes it one of the more trustworthy neck massagers available.
Features
• Its 4 deep-tissue massage nodes along with the heating function could help reduce the nagging pain in your head. Simply place the massager at the back of your neck and allow it to relieve sore muscles.
• The massager works on the Shiatsu principle and hence the nodes change direction every minute, providing full coverage of the area that you wish to massage.
• Its ergonomic design and pillow-like contour ensure you can place it under your neck whether you are lying down or sitting upright.
Benefits
• If you have tried all kinds of drugs, oils, and rubs to alleviate your debilitating migraine headache, but have found no relief, here is a product that could help. Its massaging technique relieves stress, helps you sleep better, and improves blood circulation, all resulting in reduced pain.
• The product has also been seen to be effective in other kinds of aches such as joint pain, calf pain, frozen shoulders, and so on.
• Due to its little size and handy shape, it could be placed anywhere on the body, especially in harder-to-reach (middle of the back) areas, and also could be easily carried around.
Renpho (Most Versatile)
5) RENPHO Rechargeable Hand Held Deep Tissue Massager – this handheld personal massager is great for instant relief. The different heads allow you a different type of massage, so you can pick which head provides the best migraine relief. This Renpho is one of the best handheld neck and body massagers available on the market. The 3600 pulses per minute lets you know it's there to work and soothe your muscles and relieve any tension that might be causing migraines.
Features
• This product stands out because of its cordless feature and rechargeable battery. All you need to do is charge it completely and then hold it by the comfortable handle to place it behind your neck and find relief from your nagging headache.
• It comes with 4 different attachment heads for different parts of your body. For your neck massage, use the round&one-point attachment that offers a deep-tissue massage experience.
• Its battery lasts up to 140 minutes, which means if you are traveling and have nowhere to plug in your traditional massager, this handheld massager could help you relax during a crippling migraine attack.
Benefits
• Even though it is light-weight and easy to carry, it is as effective in reducing headaches and neck pain as its corded counterparts. The fact that it is easier to hold gives it an edge in terms of portability.
• Different attachment heads ensure you have one for every kind of pain. Use it safely and effectively on your shoulders, calves, lower back, and legs.
• It does not have a heating element but heals well through vibration and deep-tissue techniques. Use it on the back of your neck to feel the effect of the vibrations radiating up to your head and reducing your headache.
Flyby Store
6) Flyby Massage Gun – According to Amazon shoppers, Flyby's massage gun delivers a powerfully deep massage that's comparable to going to a chiropractor's office. Not only does it weigh less than 2 pounds, but the handheld device's battery can last for four hours on a single charge. The massage gun comes with six different attachments for targeting different muscle groups with ease.
One reviewer said "I had been suffering from ongoing migraine headaches due to my back and neck being out of alignment. The heating pad, shower, icy hot, medicine weren't doing much of anything. My brother had purchased one of these about a year ago and raved about it. I got it quickly and started using it for about 10 minutes a day, and within three days my migraine was gone. I was able to sleep again. Way cheaper than a chiropractor and less time consuming, plus I can use it as often as needed, and for different purposes (muscle massage, pain and tension relief)."
Features:
Lightweight and portable weighing only 1.8 pounds
A high-impact motor that is only 45 decibels when being used
Equipped with a rechargeable lithium-ion battery for a long life
Benefits:
The lightweight makes it easy to use and hold onto for longer periods
The four-hour life per charge makes using it for consecutive nights great
The six different heads allow you to really hit any pressure points that might help relieve any tension
Buying Guide for Home Neck Massagers
There are a ton of neck massagers available on the market these days and knowing what the separate features are and what they do, can help you make a more informed decision.
Massager Types
A kneading massage technique is usually used to help relieve tension and tightness. This technique is similar to kneading bread, in that you push the area against a harder surface. For the aforementioned neck massagers, the kneading massage will really depend on how much pressure you're using as you place neck massagers on the back of your neck.
A shiatsu massage is what most home neck massagers use. The nodes on the machines rotate and often switch directions or speeds. The nodes are also working different areas of the neck, so full muscle relief and tension can dissipate. When I first tried a few of these at-home neck massagers for migraines it felt odd. But after a while, you get used to how the nodes move and provide relief.
Virtually all of the home neck massagers provide a bit of vibration. The vibration helps with relieving muscle tension, increasing blood flow, and helping ensure relaxation of the muscles. If you've ever had a doctor consult regarding your migraines, you'll know that a lot of doctors attribute migraines and tension headaches to tight muscles.
These massaging and vibration techniques may not work as well as a trained masseuse, but they do work wonders. The best massagers for migraines will have either a low or high level of vibration.
You'll also notice most if not all the neck massagers have a heating element. The heating element isn't designed to get real warm but more to allow a bit of flexibility and stretch to the muscles. You've probably noticed that when your body is warmed up, your stiffness and body aches tend to melt away. The heating feature of neck massagers provides the same relief.
Power Source of Neck Massagers
There are battery-powered massagers and electric-powered massagers. The battery-powered neck massagers should provide enough power to use the massager for a couple of hours. Obviously, the amount of time will vary with each machine. The best thing about using battery-powered massagers is their portability.
After fully charging the massagers you can use them anywhere. This is especially useful if you're constantly on the move, and don't have a power source to plug your unit into. If you tend to get migraines and headaches during the day, keeping one in the car for the commute home might be a great time to enjoy the benefits of a neck massager.
The electric-powered neck massagers have their benefits too. Using all the features including the heating and massaging nodes can eat away at your batteries. The electric-powered massagers will work to their full capacity, while a battery-powered massager may decrease in power as it's being used.
Best Treatments for Migraines – Tips & Tricks
Ice – using ice packs to numb the pain has helped people. For me, putting an icepack on the back of my neck as well as on my forehead (even covering my eyes) provides temporary relief. Also drinking ice cold drinks has reported as providing marginal relief.
Sleep – some people can sleep away the migraine. Try to get a full night's rest when experiencing migraines. Meditate and deliberate yawning can help you prepare yourself for sleep. A compression mask or eye cover is handy too.
Adjust your sleep – Try sleeping on your back or your side with a body pillow and your neck in a neutral posture.
Hydrate – this is more for when you first start feeling the effects of migraines. Drink plenty of fluids to stifle onset migraines.
Essential oils – common scents like lavender, lemon, and peppermint have helped people suffering from migraines.
Turn off lights and noise – some people become sensitive to lights and sound. A dark room might help provide relief. If you're outside, get some darker sunglasses.
Write it down – this is more for prevention. When you experience a migraine write down possible causes. This could be irregular sleep, foods, stress triggers, or anything out of the ordinary.
See a dentist – If you're clenching your jaw throughout the day or at night a mouthguard might help to relieve migraines.
Exercise regularly – when you exercise on a consistent basis, even if it's just bodyweight exercise (Bodyweight Burn Review), the endorphins released can naturally kill the pain. Doing a 30 minute low to moderate uphill walk, helps me. Anything more and I end up jostling my head, which makes it worse.
Chiropractor – I know some people don't agree with using chiropractors, but when you're in intense pain, I'll use anything to get rid of the pain. With my most recent migraine, I found relief hitting a chiropractor specializing in migraine relief. With my insurance it cost me $9 per session. So, it was well worth it to me.
Can Massaging My Temples Ease My Migraine?
You see it on tv, the movies, and the commercials. People constantly rubbing their temples. Muscle tension varies, so rubbing on your temples may not bring relief," says Dr. Bang. "But rubbing on the tender spots, or trigger points, in your neck and shoulder muscles, can help."
If you find that it works in conjunction with a neck massager, by all means, do whatever works for you.
Do Hot Showers Help With Headaches & Migraines?
I have suffered from migraines for several years now, and I find that hot showers can provide temporary relief. According to Migraine.com, showers and baths are both considered to be forms of heat therapy for migraines. I know that for some people, a hot shower seems to make the migraine worse. I guess the only way to know, is to give it a try.
For me, the shower spray right into my face seems to overload the nervous system and provides me temporary relief. When my migraines are real bad, I'll take multiple showers a day, just to get some relief.
They say that among other heat-related remedies, a warm shower has the power to stop pain signals from traveling to the brain and increase blood flow, which can help soothe muscles. Also, a shower just feels great when you're feeling lousy.
Wrapping up The Best Neck Massager for Migraines
If you have been dealing with excruciatingly painful migraine headaches or everyday headaches, you might often think that the options are either to pop a pill or to live with the pain or maybe even going under the knife. However, you don't have to limit your treatment to just these options.
These neck massagers reviewed above are cost-effective, easy to use, and work on the tightest muscles of your neck to relieve stress caused by the knots. They help you sleep better, increase blood circulation, and consequently help relieve you from the throbbing pain. Use them anywhere as they can be easily carried around, too.
Make your choice from the above at-home neck massagers and start living a pain-free life. The benefits of neck massagers can make all the difference in the world.
I hope this information lets you get back on your feet and living a healthy and full life. If your pain is more in the shoulders, check out these home electric stimulus massagers that might provide relief.
Hot or Cold Pack for Migraines
So, you've probably heard conflicting recommendations on this. Some say to use ice packs while others say to use heat for migraines. They both serve a purpose. An ice pack will help constrict the blood vessels and reduce inflammation. Both can help with pain relief. A hot shower or heating pad will help loosen up tight muscles.
So, it depends on what is causing your migraine. If your migraine is more of a chemical imbalance, then a heating pad probably won't help much since you won't have inflammation, but an icepack might. The best thing you can do is try using an icepack for about 15 minutes. If you don't have any relief then try a different method. The same goes for heat. If your migraine seems to get worse after a hot shower, stay away from heating your head or neck. People react differently, so experiment and find if hot or cold compresses help you.
FAQ of Neck Massagers for Migraines
Are neck massagers safe?
Yes. Be sure to read the instructions and manuals before using them. If you're pregnant and looking to use percussion massagers on your entire body, consult with your doctor on proper usage.
What is the best massager for migraines?
This will depend on what you're specifically looking for. For example, some are heated, some are cordless, and some are designed to be used all over the body vs just the neck.
How long should I use the massager for?
Read the instructions on the particular massager you choose. Most will say a limit of 30 minutes per usage. But you can use them multiple times a day.
Is vibration good for muscles?
Yes. Vibration therapy is effective in reducing muscle soreness, increased blood flow, and regaining full range of motion.
What is the best treatment for migraines?
Home remedies for migraines include plenty of sleep, ice on the back of your neck, staying hydrated, neck massagers, and OTC pain relief.
Quick Note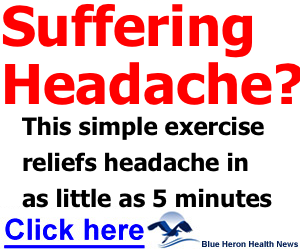 *Note on Neck Massagers
-Where products are available on Amazon, only products with 4 stars out of 5, or higher have been recommended.
-Any products with a small number of reviews or unverified reviews have not been recommended.
-The efficacy and effectiveness may vary.
-These tools should not replace your medication without your physician's advice and any treatment changes you make must occur under the supervision of your physician.
How often do you use a neck massager? Leave a comment below.